• guide • intention • signature • symbols • vision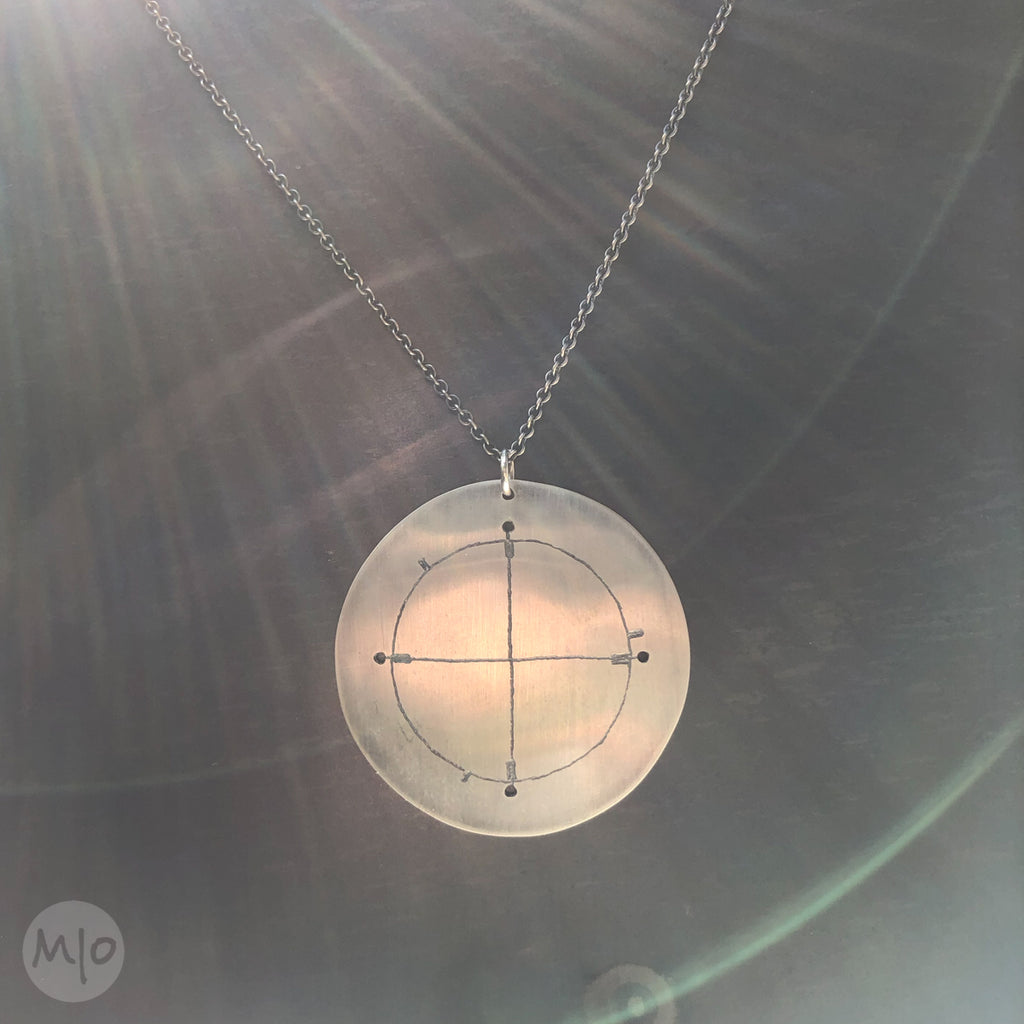 "First air of autumn up your nose." * First lines to a song. First lines in general. First of each season.  I like to draw on metal. The Spirit Balance Pendant is a hand-engraved wearable sketch in sterling silver. The graphic on the Spirit Balance pendant is a simplification of my Mandala of Innate Intention. The four quadrants represent four distinct seasons divided by solstices and equinoxes. The outer triad represents Ayurvedic "seasons" Vata, Pitta, Kapha. This piece is Available.   Spirit Balance Graphic highlighting the Atumnal Equinox Quadrant Honoring the Autumnal Equinox — The graphic is a simplification of my Mandala of...
---
• guide • personal story • process • shows • signature • studio • Surel's Place • vision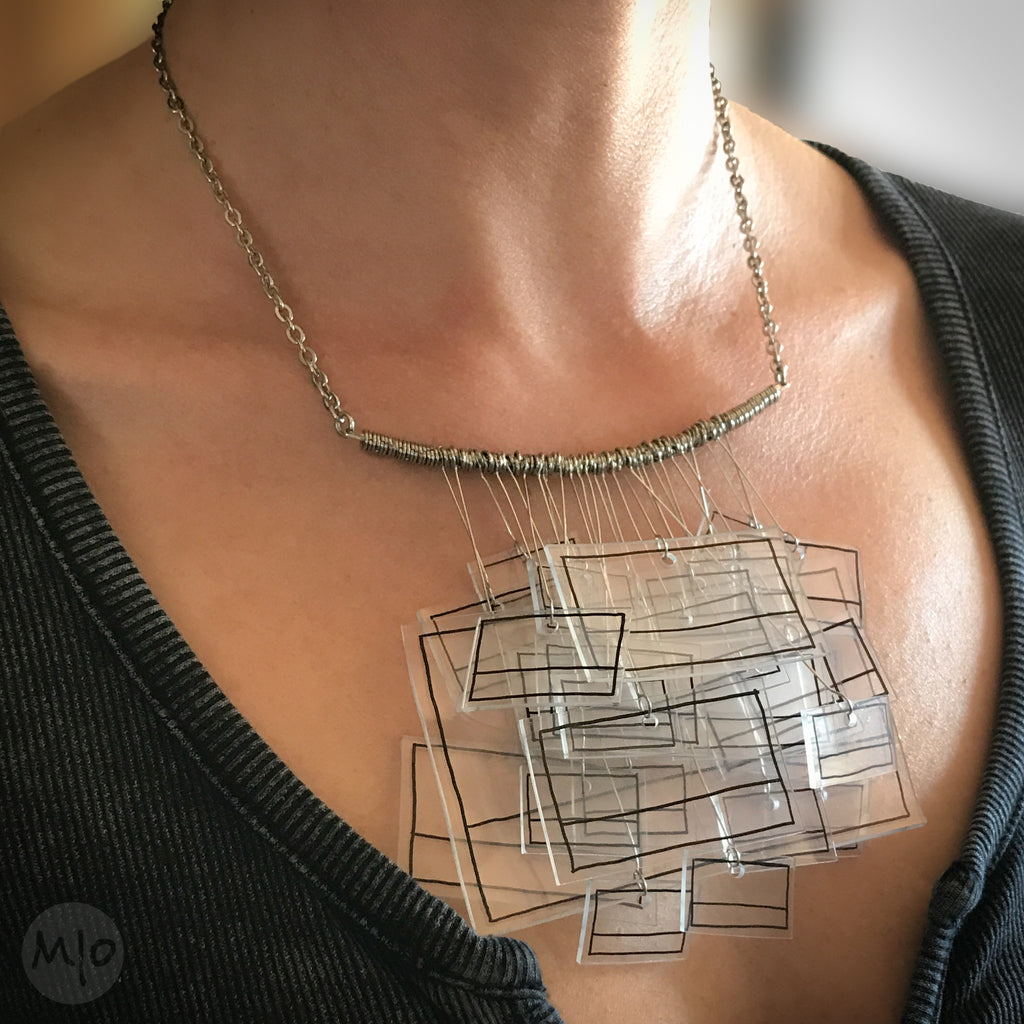 Anything meant to be realized will eventually find it's way. Abstract landscapes, symbolized by a horizon line, make their way into this neckpiece 38 times. Consider the repetition to be possibilities, visions in your mind's eye of places yet to go or places that have been seen. Thirty-eight places to escape to… Perhaps, a Choose Your Own Adventure with many different endings. String Theory? They could be choices along the same timeline. Or, windows into your past lives or future dreams. That's a lot for one statement neckpiece to communicate, alas that's what It Is. This piece was realized as a...
---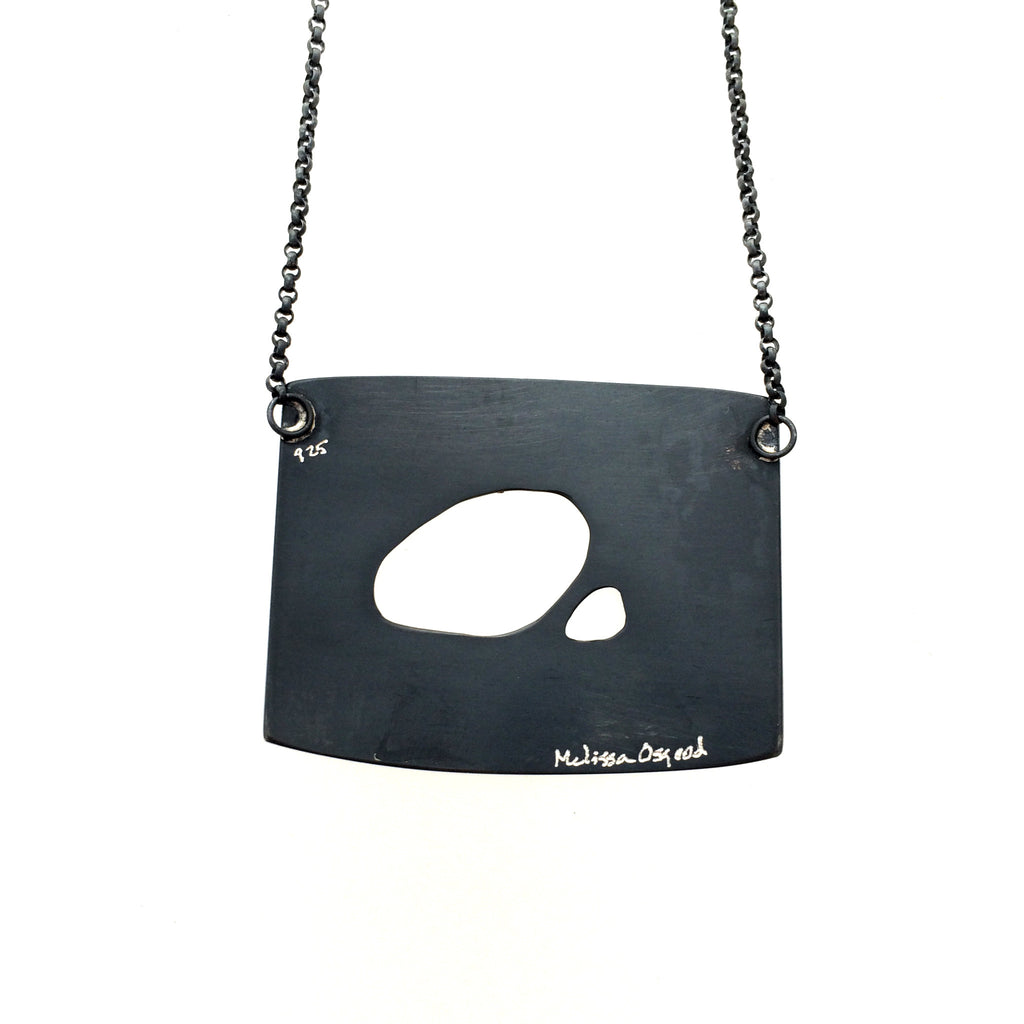 Signature pieces are signed! Melissa Osgood signs her jewelry and sculptural pieces. Hours of time and attention go into the creation of art. From concept to idea, sketch to reality, and reality to presentation, it is an honor to present work to collectors with a signature.